Game design - Graphic Design - Ux/Ui design
Gobelins Annecy - 2011
Daïmons is a concept game I design with my fellow developer Lory Bineau for our licence degree at Gobelins.
The game was to take place during Annecy's international animation festival in June. Our target was to propose an activity that make the audience move between movies and fatty cheesy food. But also give the inhabitant and visitors of Annecy the possibility to take part.

The festival attendant will fight for the faction depending on the color of the bag they are given at the start of the festival, inhabitant and visitor who are not part of the festival will be able to play for the faction of their choice. The score of each player will be added to his team score and a story be created based on how much people have played and the scores of each team.
We play two, each player has his own screen and his own kinect. The Makhais' player will have to create traps to slow down the Eon he is facing. On his side the other player will have to avoid or destroy the traps.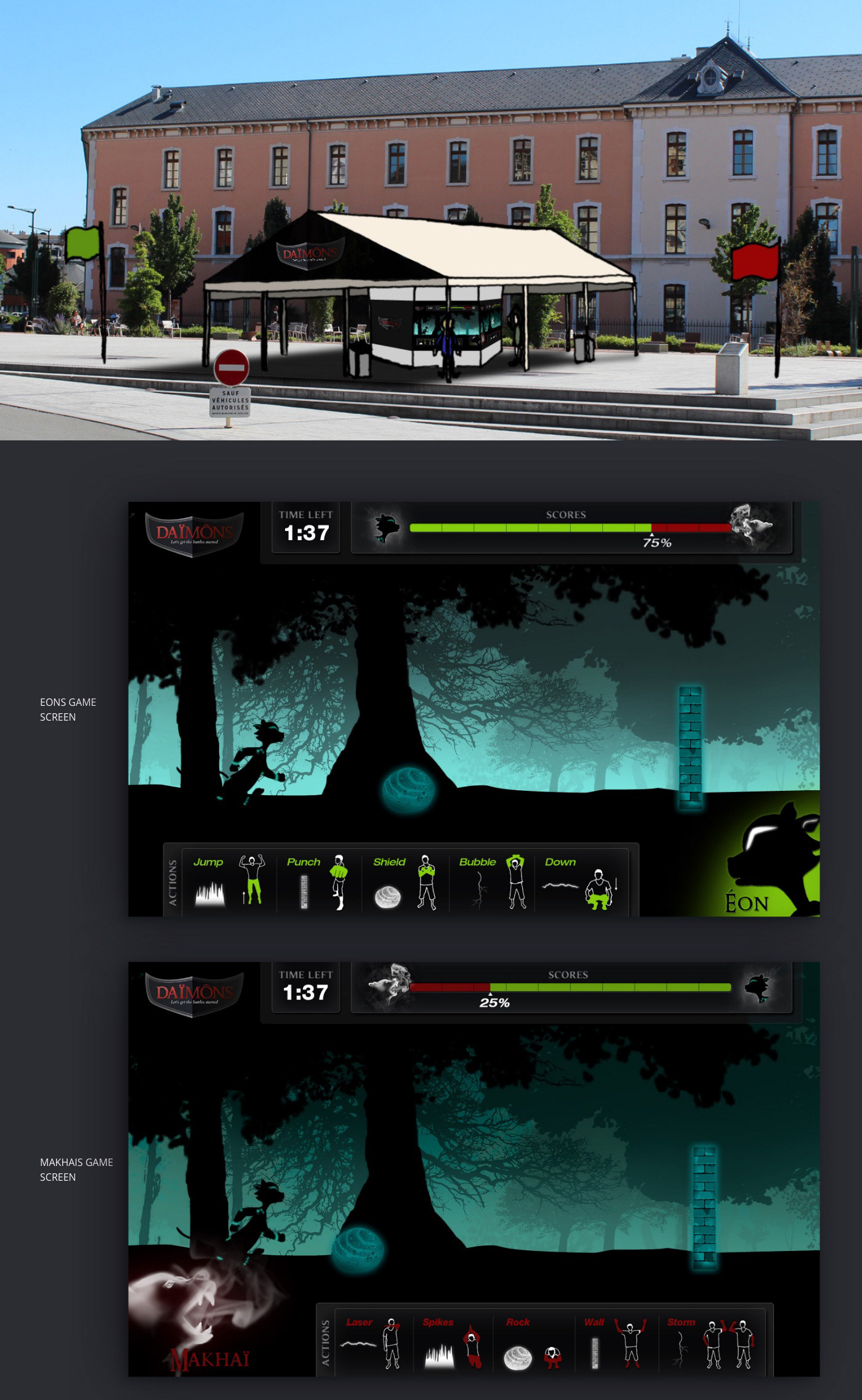 Players can access their account on the website or on the app. From their account they can see the teams scores, their own score, see who the fight against and how well they did and also read the story that has been created thanks to the players.